reality check


Double Standards on Politicians in Pulpits
By Jonathan Tobin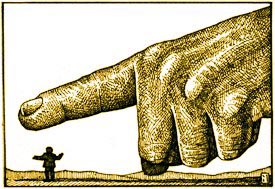 The hypocrisy in selective outrage

outrageous!


Islamics blow up two more Nigerian churches while parishoners pray
By Franca Gbabo and Kate Thomas
Why is the media all but ignoring the ongoing war by that "religion of peace" on peaceful Christians?
the miscellany
Unlike America, Israel takes its illegal alien problem seriously
Israeli authorities on Sunday began a roundup of South Sudanese migrants ahead of their deportation, three days after a court ruled that their lives were no longer threatened in their homeland
war on terror
Flame spy virus gets order to vanish: experts
What has been dubbed the most sophisticated espionage virus ever created, is now at once impressing and disillusioning counter-terrorism experts who've all but given up hope on learning its secrets

fantas-tech


4 Big-Screen Smart Phones Worth a Look
By Jeff Bertolucci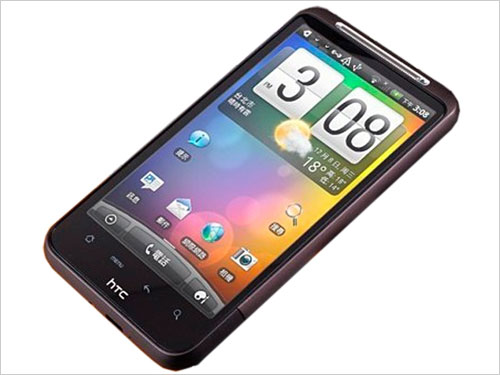 So you thought the iPhone's 3.5-inch screen was big? The latest big-screen phones make Apple's handset look stunted. If you feel cramped when texting, surfing, and viewing photos and other media on your current phone, you may want to upgrade to something larger

in the money


How to Lease Your Own Home Solar Power System
By Bob Frick
Leasing a home solar power system can deliver savings on your electric bill immediately --- if you live in the right place

gezunt/ on health


Getting in shape: Tips for choosing the right exercise equipment
By Harvard Health Special Reports
Maybe you're not sure what blend of exercise is best. Or perhaps you know exactly what you need to do, but your workouts have become so humdrum that it's harder than ever to dig up the energy to do them. Do you want to jump-start your sputtering exercise program? Or are you stuck on a plateau and wishing you could kick it up to the next level?

You can launch an effective exercise program using only what nature gave you: your body

food safety


5 things in your kitchen that could make you sick
By Nicci Micco, M.S.
Every year, 76 million Americans get sick from food, according to the U.S. Centers for Disease Control and Prevention. Nothing you can do will ever guarantee 100 percent protection against foodborne illness, but taking certain precautions can help reduce your risk
etc.
Is the secret to great wine under the sea?
A trio of French wine lovers -- a vineyard manager, a barrel maker and an oyster farmer -- teamed up to test the myth, above and below water

ess, ess/ eat, eat!


The Kosher Gourmet
By Diane Rossen Worthington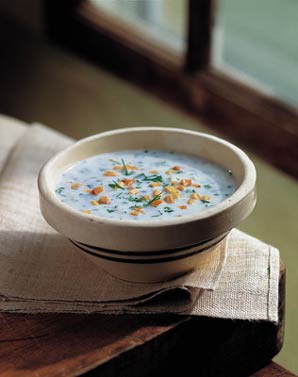 A refreshing No-Cook Soup for Summer: HERBED CUCUMBER SOUP WITH TOASTED ALMONDS
[
W O R T H 1 0 0 0 W O R D S ]